de_wasteland2
13 comments

de_wasteland2
03.06.12 12:50:10 pm

1 likes it!
52 kb, 46 Downloads
Here's my brand new map, called de_wasteland2.
De_ means Defuse, so counter terrosits need to defuse the bomb, or kill the terrosits before they plant the bomb.
Small map, with 12 spawnpoints for each team. I think this map is good with 8 player (so 4 t, and 4 ct).
And a new tileset made by me. Maybe the glass not. I think it is from the 2dcustomiserV2 tileset, so thanks for the maker of it.
So some time ago i made a map, called se_wasteland.(


de_wasteland

(7)
) In the comments a said, there will be a second version, so here it is. So many boxes are added, and the map ouside was made too. So enjoy.
Screenshoots and mapexport added.
Do not steal, edit or upload to an other website, without my permission.
Thanks for download, and leave a comment.

This file has been reviewed and
approved
by
Seekay
(20.01.18 02:08:14 am)
Comments
13 comments


1


Log in!
You need to log in to be able to write comments!
Log in

SniperME
User
Offline

Omg the colours are burning my eyes


Jela331
User
Offline

Looks cartoon-ish.

Thanks, i will need it

They ar huge boxes

No, i first tried to make shadow sprite. And it was made for smaller boxes, but i'm lazy to make an other for the big boxes. Maybe i'll make one, but not now. I need to learn IT , 'cause i 'll have exam at thursday,


I like it!

WinterPwnd
User
Offline

That must be 1 HUGE box, anyways better.

-> Lubo
03.06.12 01:31:24 pm

Thanks, but i'm triying to solve problems alone. Now i uploaded the new 1.1 version with fixed shadows. I hope you like it now.

Lubo
User
Offline

Look at this Picture and then ask what is wrong with your shadows.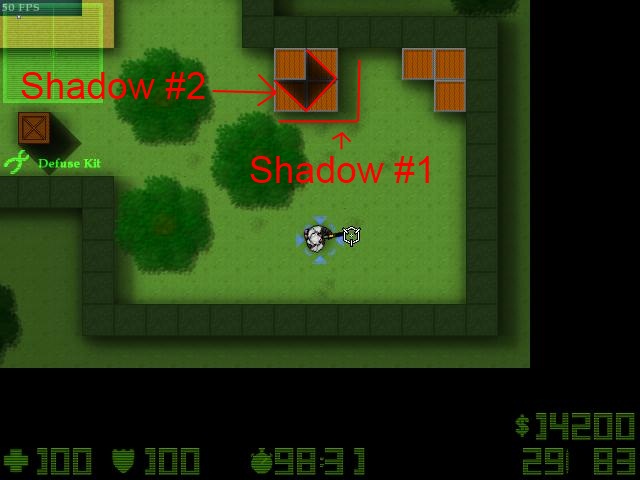 Misho
User
Offline

I will call on this:
Shadow fail.

I like it!

WinterPwnd
User
Offline

Thats actualy SO FUCKING AWESOME!


1