Stranded III Dev. Blog - Comments
1,707 replies

ModJuicer
Super User
Offline

according to coronacurve.de there will be several quintillion cases in the US in one year

NEW STRANDED II ENHANCED UPDATE HERE



Stranded II Enhanced

(3)
(update 8/1/20)

VADemon
User
Offline


DC has written:
I can give lz4 a try!
I think I caught you. I believe you first wrote zstd, and I in fact meant zstd for compression. It's the new fancy hipster algorithm by a guy at facebook, but it's actually good and targets high decompression speeds. The few repos I found for c# target 1.3xx zstd that's a bit outdated already. It's being constantly improved and optimized.
Also I fixed my late night mistake: 4 bits can only hold [-4, 3] don't think you saw that. It's a bit (haha) low, but you will see what works best.
Last but not least, don't forget about the trick Minecraft did to improve compression ratios: when they adopted the Anvil saving format, they began serializing chunks as y,z,x instead of x,z,y. So apparently the algo worked better with their data when saved in that order.

Jawohl
User
Offline

I already commented on the youtube channel, but il post again here,
Really loving the look, the editor is everything i would have expected and more, it is looking spectacular for sure!

ModJuicer
Super User
Offline

Are you going to add a 'snap to grid' function like in stranded II titanium?(which seems to be an inspiration to several things in stranded III). When the game is released an people start modding it, there will be extra things like cities and houses, and it will make things much easier to build.
(in titanium, the 'snap to grid' function is called 'tiles')
Also, if you do add it, you could add options in-game
SNAP TO GRID MENU:
x=(off/on) //include x in grid?
y=(off/on) //include y in grid?
z=(off/on) //include z in grid?
X grid value = (1-1000) //customizes the size of x grid value
Y grid value = (1-1000) //customizes the size of y grid value
Z grid value = (1-1000) //customizes the size of z grid value
Y terrain snap = (off/on) //If the y grid size should be relative to the terrain (ex terrain height + grid value) or flat (only grid value)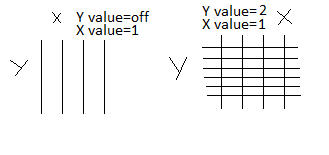 Like the low quality image above, but with a z value
Like titanium, you would be able to scroll to raise/lower the object that is being placed by the specified grid value.
Also another in-game option would be necessary:
grid=(on/off) //should the grid be on or off
NEW STRANDED II ENHANCED UPDATE HERE



Stranded II Enhanced

(3)
(update 8/1/20)

VADemon
User
Offline

The spam cooldown is 2 minutes on this thread...

Screenshot of inventory menu sorting

UX: The highlight is barely visible. Just make the letters of a bright/red color for better visibility.
You said you were planning to add notes, for quests. Here's an idea: Let the player themselves take notes in his big notebook/questbook. And instead of writing the encyclopedia yourself, add lines to it like in a school noteboko - so the player adds notes himself.
To keep it useful: it should be shared between missions and multiplayer and only require the player to craft this notebook to access his notes. Campaigns may force an empty notebook for difficulty or story telling.

ohaz
User
Offline

The dark forest screenshot looks awesome. That's all I wanted to say.

Jawohl
User
Offline

Looks goddamn beautiful DC, just keeps looking better an better.

DC
Admin
Offline

@

VADemon
: Unfortunately I can't do that because the font system I'm using (TextMeshPro which is now part of Unity) is a bit limited. The highlighting is an overlay which is ABOVE the letters (yes, that's as stupid as it sounds). Therefore I can only use a very light transparent color for the highlight otherwise it would cover the letters too much.
It's not a huge problem though. The filter marks the letters you entered so you basically know anyway what it says. Even if you can't read the highlighted part perfectly well.
@

ModJuicer
: Didn't think too much about that yet. It would be super easy to add a snap to grid setting to the editor so I guess I'll just do so

For buildings which consist of multiple parts there will definitely be a snapping system (in-game and in editor). Otherwise it would be too complicated to place them properly.