Cs2d's online lag
6 replies


1



Cs2d's online lag
09.04.15 03:45:08 pm

aivaras
User
Offline

Hello , i've got a problem with cs2d, can You help me?
When i'm in a war , players are calling me 'lagger'(about my moving ) ping isn't so bad for me . 100~200(i've seen much players with same ping but they're fine )
So , how can i fix this?
As i see drivers are updated , but i could be wrong.
Windows 8.1

GeoB
Moderator
Offline

The drivers has nothing to do with the Ping. The most main thing is the Net Speed and the Latency.
What i mean about this is if a player play in a server which is too far then the comunication between the server and the player will be hard and the player may experience lags.
This depend also on your internet connection how fast it is or not.
By the way as i saw your ping what you wrote here is not so bad at all and don't listen to other people who call you "lagger".
Moreover, don't run manager downloads or something while are you playing, this could lead to a high ping.

Talented Doge
User
Offline

Look for a server with greener ping, in which green ping means your connection to the server is good.
Talented Doge

J192
User
Offline

~150 ping is actually pretty decent. Problematic pings are 200+.

Anyway, you can't do anything to "fix" your ping without complaining to your internet provider. Though, closing processes that use connection (web browsers, online games, etc.) might either slightly or significantly lower your ping.

1uP
User
Offline

well if you are talking about AM servers 150~200 not bad lattency , but if u are talking about EU servers more than 100 is for sure lag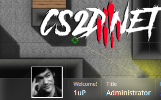 J192
User
Offline

@

1uP
: That doesn't make any sense. 100 ping on EU and 100 ping on US will have the same performance.

GeoB
Moderator
Offline

@

1uP
: Not really. If you are in Europe and you want to connect in a European server, your ping won't be higher unless if your Net speed is slow like hell, if you are talking about this.


1