Porblem with Environment in Editor Map
6 replies


1



Porblem with Environment in Editor Map
06.10.12 08:09:13 pm

albachersont
User
Offline

Hello ....
I have a problem with the environment,exactly with Env_Room.

When you put on the map does not work ... why?

Look at pictures ..........in
SPOILER
Spoiler


DevGru
User
Offline

How are we able to see the shadow or the env_room on black tiles?

Btw check if you have the lighting turned on.

Misho
User
Offline

The map has to be 100x100 or smaller.

ExecL
User
Offline

You have to have ur graphics on advenced and med for it to work.

dragon_soldier12
User
Offline

graphics or you exceeded the 100x100 limit..

check your option or else you will never be able to fix the problem
itsjustrobhed experimental acount// excuse me DC

EndDead
User
Offline

If the light engine isn't on, Go to cs2d > Options > Graphics > Lightning - High (Depends on your computer)

dragon_soldier12
User
Offline

this should help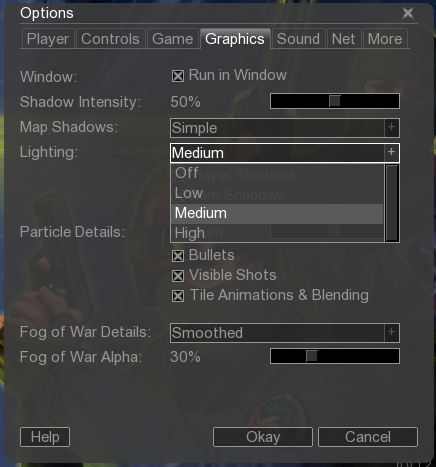 check if the lighting is in off, if it is.. CHANGE IT TO somewhere where you wanted it to
itsjustrobhed experimental acount// excuse me DC


1