CS2D Steam Greenlight - Daily Stats
41 replies

DC
Admin
Offline

CS2D is on Steam Greenlight for
36 days
now!

Yes-Votes: 11,880
, 73% of all votes are a yes (2% are abstentions)
CS2D now has 989 follower and 905 comments on the Greenlight page
It's still on

rank #1

of 3,791 Greenlight titles!
As you can see Gabe Follower's YouTube video (


Russian YouTube video-maker make video about CS2D
) had a massive positive impact on the stats.
I will post stats less frequently now because the rank is 1 already. Of course I will keep you updated anyway. So in case anything interesting happens I'll let you know.

DC
Admin
Offline

Valve disabled voting for all Greenlight titles today.
See:


Steam Greenlight retirement
That's why it's time for

CS2D'S FINAL STATS - after 37 days of Greenlight

(yes, the Steam page says 38 days. I'm probably bad at counting

whatever)
Some Google Analytics stats (for the whole Greenlight time - April 29th - June 6th):
Top traffic sources by website: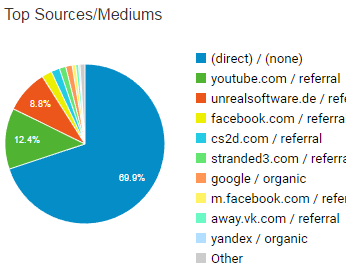 Top traffic sources by country: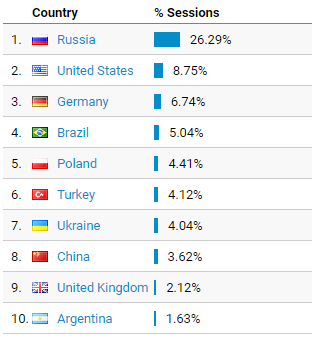 These stats make it very visible how huge the impact of Gabe Follower's video was (see


Russian YouTube video-maker make video about CS2D
). And it also was a very good timing. A few days later and it would not have helped for Greenlight - but it would still have helped to bring a lot new players to the game which is an even greater thing!
Thank you all for your amazing support!

CS2D would be nothing without this great community! You are awesome!

p.s.: This also means that CS2D is the last game that is/was on rank 1 in the history of Steam Greenlight