Stranded II Enhanced - Graphics & Extensions
5 comments

Stranded II Enhanced - Graphics & Extensions
01.12.17 07:38:18 am

1 likes it!
36.71 mb, 48 Downloads
Fr3sh S0ftwar3
Super User
Offline

Hey guys. Stranded II Enhanced just got a new base platform. It is the same as the regular stranded 2 enhanced except it has hands, a cool startup and some other small graphics details. The download link is below.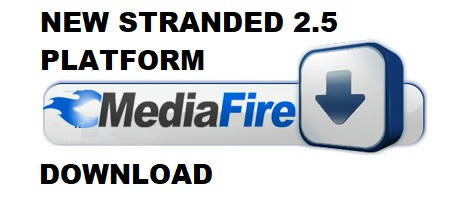 My first and only extension so far: The stranded II horror extension, which is made mostly by Pupp3t's models. Also the horror extension will probably not be compatible with future extensions due to ids and stuff. I think in the future I will have something to replace horror extension ids and scripts or something like that. To download (Mediafire), press the first big green button. Also, you can download some cool palms by pressing the second big green button, some cool trees by pressing the third big green button or some caves and cool rocks by pressing the fourth big green button.

Which is made with pupp3t's models from zero hour (thanks pupp3t)
and a youtube video.




If you want to go to the forum and comments and stuff for this, go here:
Stranded II Enhanced - Comments
Credits

Sorry for my lack of screenshots or videos. They might come later.
Here's the latest file its not organised into separate folders but here's all i have for now. Its 93 MB.
Mediafire Download latest stuff
edited 34×, last 24.03.18 01:06:46 am
This file is unreviewed!
It may contain dangerous, inappropriate or poor contents. Use at your own risk.
Comments
5 comments


1


Log in!
You need to log in to be able to write comments!
Log in


1