[4th Era]CM-901 Assault Rifle Set
18 comments

[4th Era]CM-901 Assault Rifle Set
15.02.12 01:26:22 pm

14 like it!
191 kb, 389 Downloads
CY
Reviewer
Offline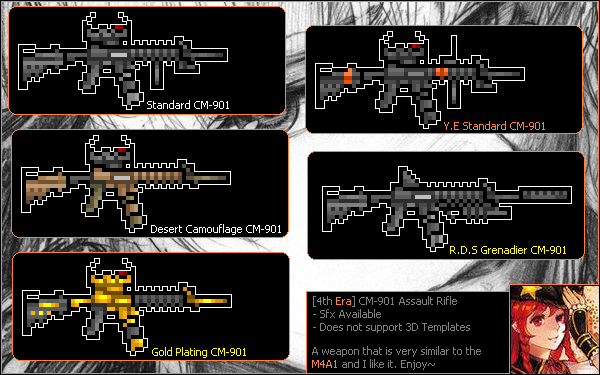 This is an assault rifle set.

This set will replace your "FAMAS" with 5 different camouflage paints.

Note!


Read the description in the picture.

You have my permission to use my weapons in your mod but please inform me for this!

This file has been reviewed and
approved
by
Seekay
(04.12.15 02:47:21 am)
Comments
18 comments


1


Log in!
You need to log in to be able to write comments!
Log in


1