Stranded III
Stranded III
Stranded III is the current project of Unreal Software. News about the development are available in the development blog.
Facts & Plans
The game is being developed with Unity3D
It will have a multiplayer mode and it will use the U.S.G.N.
It will use Lua as scripting language
It will be modifiable
The game will run on Windows, maybe also on Linux and MacOS. The server will run on Windows and Linux
A mobile version is not planned
It is impossible to estimate when the game will be released. So please don't ask. Same for the date of the next dev blog entry.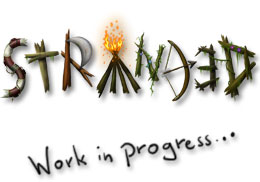 Version
Options