How to do transparent??
11 replies


1



How to do transparent??
15.07.15 05:07:00 pm


Hey guys can you help me??
i've editing particle.txd on gta sa
then, i've found a mod transparent water
i look the image but the image is same
Just
transparent is different
Can you give me the turrorial or HOW??

Image(original)


Image (other ones)

To Moderator
: Sorry Maybe i break the rules (I Just

US
N00B

)
And Sorry if my topic about gta sa image(that cause i dont have other image)
Thanks, for u help






Nothing Here

The Gajos
BANNED
Offline

The image must be in .png format then using eg.: GIMP, you can set the transparent %.

where i can download gimp?? link??
Nothing Here

SmD
User
Offline

google.com

1uP
User
Offline

google it, but dont download from softonic full of viruses, gl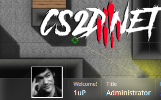 i more like Paint.net Maybe can i use that???
Nothing Here

1uP
User
Offline

With paint u chan change image to .jpg or .png i guess it would be usefull, try out tho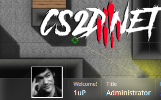 oxytamine
User
Offline

Yes, you can do this in Paint.NET. Just select an area you want to become transparent and delete it.
Spoiler


I now about that but i want to make it semi transparent
Nothing Here

J192
User
Offline

I use Paint.NET but the process is probably just the same for others.
If you want it to become translucent, then go to the current layer's Properties and use the slider.
Always flatten the image so that you could save it as a PNG. Though, Paint.NET will flatten it automatically if you save it properly as a PNG.

Really Really Thanks
Nothing Here

erik9631
User
Offline

Someone suggested Paint.NET
Use it. It is simplier than GIMP and you can achieve the same results.


1