[MAJOR UPDATE] CS2D new Base Player Sprites
20 comments

[MAJOR UPDATE] CS2D new Base Player Sprites
19.10.10 01:00:22 pm

8 like it!
2 kb, 260 Downloads
KaZfieL
User
Offline

lol i spammed sprites section...

this is... free to use, idea based on phenixtri css2d player
and oh this skin created
FROM SCRATCH WITH PAINT
and dont tell this your work..
you can use this sprites as base of your player skin (if you like), specially for those newbs.. i dont care bout rate, but if you use this sprites as ur base, i'll be happy if you write my name, no need to pm me, just use if (if you want)
[UPDATED] #1 Major Update:

Better Primary Weapon holding

Better Secondary weapon holding

Better Grenades / knives holding

Soften the shapes

Change most body shape and size
Comparison between old & new:
http://i946.photobucket.com/albums/ad302/deathbounds/plaiinnn.png
Quick Positioning preview: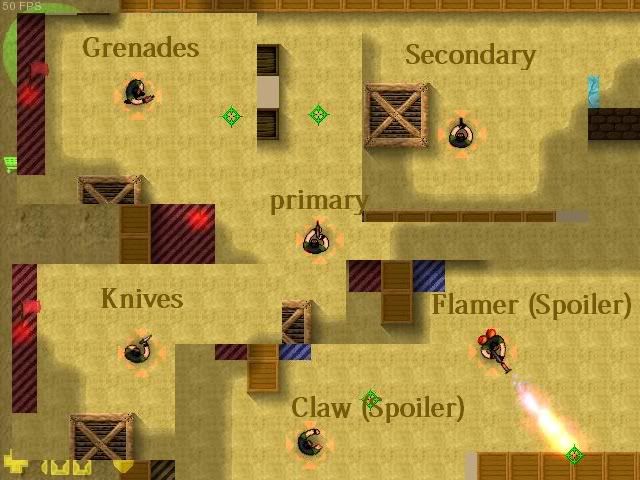 need extremely high rate of fix then i'll open the rate again

edited 8×, last 23.10.10 12:21:41 pm
This file is unreviewed!
It may contain dangerous, inappropriate or poor contents. Use at your own risk.
Comments
20 comments


1


Comments disabled
The comment function is disabled. It is not possible to write comments here.


1